Facial liposuction is designed to remove fat from the cheeks, neck, and chin. It's very common and typically performed as a single procedure, but can also be combined with a facelift or other face rejuvenating treatments. This is a minimally invasive treatment, doesn't require extensive downtime, and is a great way to remove pockets of fat that aren't responsive to diet and exercise. If you're looking to rejuvenate your appearance and have a fresh start in 2024, consider facial liposuction in New York.
Liposuction treatment removes extra fat and improves facial contour and definition while maintaining youthful volume.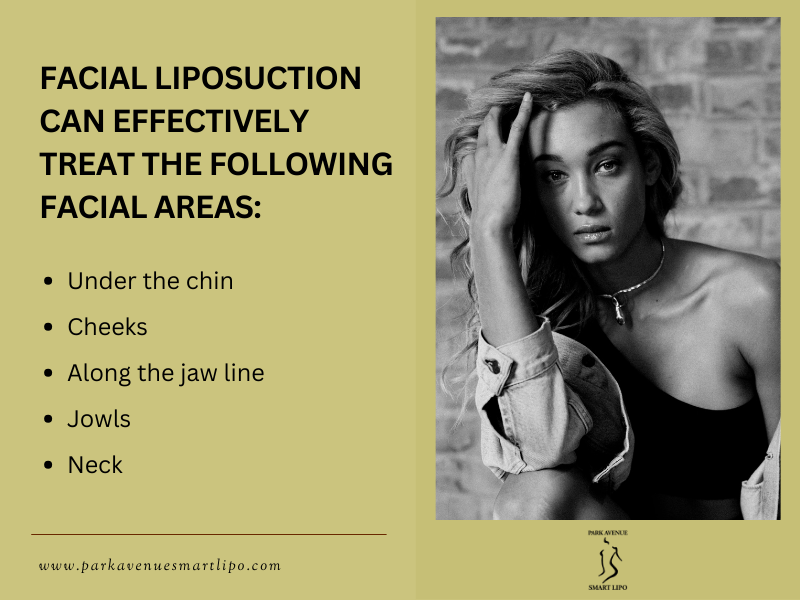 If facial liposuction is provided as a single procedure, it is more appropriate for younger people with excellent skin elasticity, strong bone structure, and good muscle tone. This procedure is not suited for patients with too much skin and little fatty tissue. Alone, liposuction works better with women's skin than men's skin.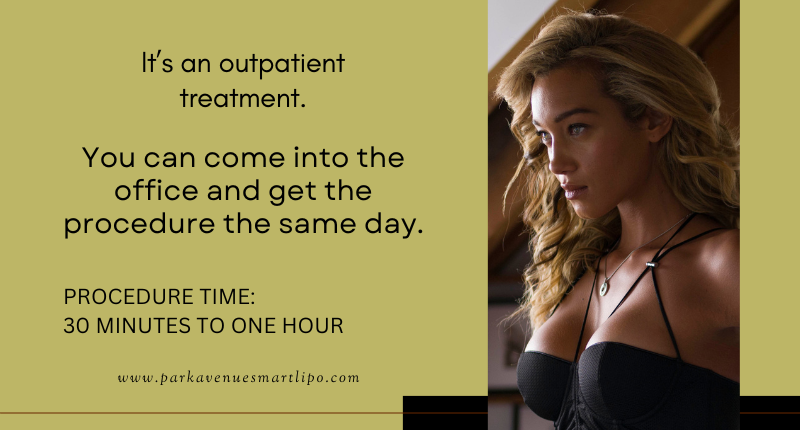 What Does the Facial Liposuction Procedure Involve?
The surgeon will make a small incision in the submental crease, which is a natural crease below the chin. The incision is typically about one or two centimeters. Sometimes, an extra laceration may be made in the crease located behind the earlobe.
To seal the incisions, the surgeon will use dissolvable sutures before applying a light gauze pressure wrap.
Facial liposuction is performed using the state-of-the-art Smartlipo Triplex workstation, which uses three laser beams for fat removal and skin tightening. The cannula is inserted through a small incision and laser is used to target the fat. The three different laser wavelengths – 1064nm, 1320nm, and 1440nm are designed to liquefy fat, coagulate tissues and tighten the skin. This procedure can target the chin, jawline, neck, cheeks and jowls.
Recovery
On the day following the surgery, the patient should feel okay with minimal or no pain. The gauze wrap can be taken off the following day. The sutures used will dissolve and do not need extraction. Some patients can even return to their daily routine within a few days after the surgery.
Facial Liposuction for a More Attractive Facial Contour!
Call 1-888-869-2762 now.
The recovery period is based on the level of pain the patient experiences. Pain may be persistent for one or two weeks.
Ideal candidates for the procedure are individuals who have localized areas of excess fat in the face and neck but have good skin elasticity. Common concerns addressed by this procedure include a double chin, jowls, or the appearance of a "chubby" face.
Facial liposuction can provide more definition to the jawline, chin, and neck, resulting in a more youthful and slender appearance. The final results may take a few months to become fully visible as the swelling decreases. If you are considering facial liposuction in New York, schedule a consultation at an AAAASF-accredited plastic surgery practice. Leading centers have surgeons who are skilled in performing the procedure.
Transform your looks with facial liposuction!
Call 1-888-869-2762 now.