Park Avenue Smart Lipo™ – Laser Liposuction
Leaders in SmartLipo Liposuction
Park Avenue Smart Lipo™, NYC is Cynosure's (developer of Smartlipo) first and only Certified Center of Excellence in Manhattan. Our plastic surgeons have the exclusive privilege to teach and train other plastic surgeons on Smartlipo. We are dedicated to providing high definition Smartlipo laser liposuction and other liposuction procedures.
At our AAAASF-accredited state-of-the-art surgical facility located on Central Park South in New York City, our plastic surgeons focus on providing you with optimal results, the finest quality treatments and superior quality care. Right from the moment you arrive, we ensure that you are totally relaxed and at ease, and are cared for at every step of the way.
Our Plastic Surgeons
Park Avenue Smart Lipo™ (PASL) is led by two leading plastic surgeons in Manhattan.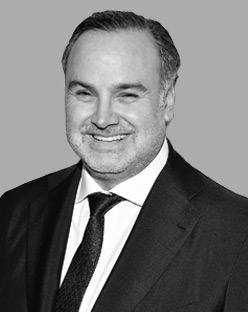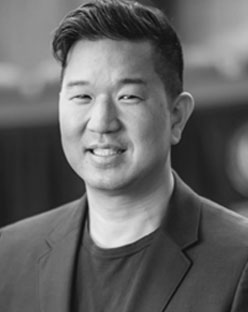 All Smartlipo procedures are performed by Dr. Spero Theodorou and Dr. Christopher Chia. Their first priority is your safety, and PASL is designed in keeping with the highest safety standards. Our entire staff is trained in all safety aspects and in maintaining appropriate safety levels. Our use of local anesthesia for body sculpting enhances the safety level, with our patients awake and comfortable during the procedures.
We perform specialized procedures for both men and women from across the United States and internationally.
Drs Theodorou and Chia of Park Avenue Smart Lipo™, one of NYC's premier aesthetic plastic surgery practices, are proud to announce the publication of their new textbook – "Emerging Technologies in Face and Body Contouring", which details the latest, cutting edge techniques and technologies for face and body contouring.
Other Liposuction Procedures
Committed to helping you achieve your body contouring goals, our surgeons are skilled and experienced in performing traditional, minimally invasive as well as non-invasive procedures.
Traditional invasive liposuction procedures include different approaches to abdominoplasty (tummy tuck) for an attractive abdomen, surgical mini, lower, or mid facelift and breast reduction procedures.
Our cosmetic procedures include fat transfer procedures and PrecisionTx laser facelift treatment.
With our non-invasive procedures, candidates can enhance their appearance and restore youthful appeal – without going under the knife.
Apart from Smartlipo, here are the other comprehensive, energy-assisted minimally invasive and non-invasive liposuction devices we utilize:
Non-Invasive
BodyFX™
InMode
Liposonix
Vanquish
The surgeons discuss with the patients all their specific aesthetic concerns, and determine which procedure is best in each case. Patients are educated on all available options to help them take an informed decision.
Only Cynosure Center of Excellence Training Center in Manhattan NYC.
Only plastic surgeons in NYC that are certified by Cynosure to teach and train other plastic surgeons on Smartlipo.
Our surgeons have performed the highest number of Smartlipo procedures in the country.
Only plastic surgeons selected to be involved in the research and development of the newest Smartlipo Triplex (1440) wavelength by Cynosure.
Our center is fully accredited by the American Association for Accreditation of Ambulatory Surgery Facilities (AAAASF) and holds itself to the highest standards of safety, efficacy, and superior results.
Largest number of cases. We do more than 1000 procedures a year.
First to introduce all new laser lipolysis modalities to our patients, including Smartlipo Triplex.
Our unique experience in body contouring allows us to be on the cutting edge of liposculpture.
Our surgeons are credited with the largest published series in the US for laser-assisted liposuction under local anesthesia, and the largest published series of Smartlipo operations in the US.
Our plastic surgeons are also teaching faculty for the ASAPS (American Society of Aesthetic Plastic Surgery).
As faculty members of ASAPS, plastic surgeons at Park Avenue Smart Lipo – Dr. Spero J Theodorou and Dr. Christopher T Chia are actively involved in the activities of this surgical community.
Our plastic surgeons are specialized in surgical, innovative non-surgical and minimally invasive liposuction techniques.

"I'm very pleased with Dr Chia. I used him 13 yrs ago after having my 2 boys and I'm going back again."

"Very professional office. MD attended to all my questions and concerns with great details. Booked my procedure with Pam – office manager!"

"Very nice and friendly staff. Dr. Chia is wonderful."
Schedule Your Consultation
All consultations are by either Dr. Theodorou or Dr. Chia. They are also patient enough to spend the time to answer all the questions patients may have.
Make a call today to 1-888-869-2762 or send an e-mail to info@parkavenuesmartlipo.com to schedule a consultation.