Our Plastic Surgery Experts in NYC
Dr. Spero J Theodorou and Dr. Christopher T Chia are leading plastic surgeons in Manhattan, New York, providing a wide range of body contouring procedures at Park Avenue Smart Lipo™. They are experts in surgical, minimally invasive, and non-invasive techniques and perform more than 1000 procedures a year. At this Manhattan plastic surgery center, they offer laser liposuction treatments using the minimally-invasive SmartLipo workstation.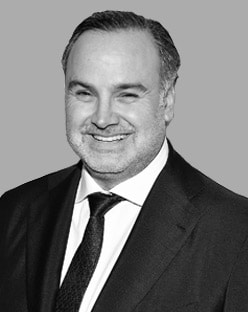 Spero J. Theodorou, M.D.
Dr. Spero Theodorou is an experienced and talented plastic surgeon with a practice based on the Upper East Side of Manhattan. Dr. Theodorou specializes in providing a full range of plastic surgery and cosmetic surgery procedures designed to enhance your looks. He is committed to providing you with personalized care in a safe and trusting environment with the highest regard for quality.
Dr Theodorou strives to provide his patients the improvements in body image they have always dreamed about with fast recovery, minimal scarring, and the latest in technology. He is known by his many fashion clients for his runway ready Smartlipo procedures. Dr. Theodorou runs Park Avenue Smart Lipo™, the only SmartLipo training facility in NYC. He is also specially trained in the latest SmartLipo liposuction techniques such as Smartlipo Triplex. He works with an amazing staff that goes the extra mile to make sure each patient's individual needs are met. Dr. Theodorou is the section editor for liposuction for the prestigious Aesthetic Plastic Surgery Journal.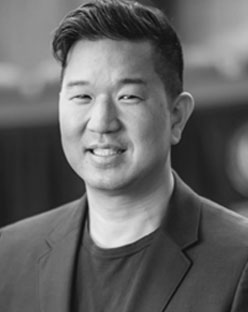 Christopher T. Chia, M.D.
Dr. Christopher T. Chia is a fellowship-trained aesthetic plastic surgeon in Manhattan, New York City. His practice focuses on aesthetic surgery, specializing in surgery of the face, breast, and body. He has special interest in liposuction / body contouring, for which he utilizes the latest, most effective techniques available. In addition, he has additional experience in facial rejuvenation, nasal reshaping and breast surgery.
Dr. Chia is certified by both the American Board of Plastic Surgery and the American Board of Surgery and is a member of the American Society of Plastic Surgeons and the Medical Society of the State of New York. As former Program Director of the Aesthetic Plastic Surgery Fellowship at the Manhattan Eye, Ear & Throat Hospital, he was involved in teaching aesthetic surgery to future leaders in plastic surgery. Dr. Chia is the Section Editor for the Emerging Technologies for the prestigious Aesthetic Plastic Surgery Journal.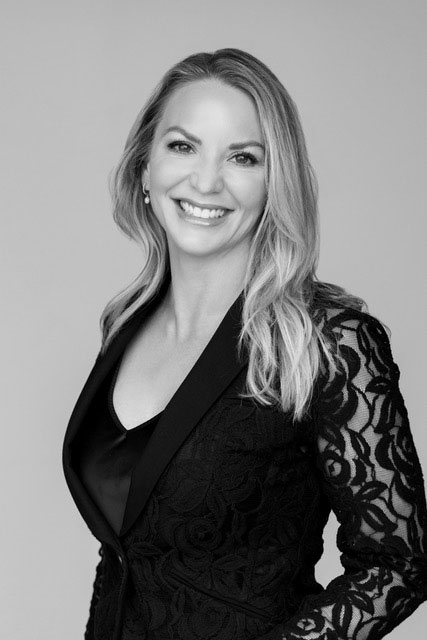 Lisa M. Metler, P.A.-C.
Lisa Metler, a board-certified Physician Assistant, has nearly two decades of medical experience, beginning her career as a cardiothoracic surgery P.A. at the University of Michigan after graduating with a Master of Science degree. She transitioned to a private practice in General Surgery, Plastic Surgery as well as leading a high-risk Breast Cancer Clinic. The latter experience treating many young patients undergoing the arduous cancer treatment protocols would forge her passion in treating her patients during their cancer recovery process.
Building on her time at the Breast Cancer Clinic, her interest led her to seek extensive training and certification in aesthetic procedures in order to bring that aspect as an intrinsic part of a breast cancer survivor's recovery. This patient-centric focus further evolved into her starting an aesthetic practice of incorporating her surgical skills and aesthetic innovations to elevate her patients' self-esteem and confidence while at the same time nurturing her natural interest for teaching. Running a successful aesthetic practice has also taught her how to provide excellent patient relationships.
All Smartlipo procedures are performed by Dr Spero Theodorou and Dr Christopher Chia. They spend quality time with patients and answer any questions they may have.
As surgical directors of Park Avenue Smart Lipo™ and SmartLipo manufacturer Cynosure's first and only Certified Center of Excellence Training Center in Manhattan, NYC, Dr. Theodorou and Dr. Chia have the exclusive privilege to train other plastic surgeons in SmartLipo liposuction techniques.
Our surgeons provide high definition Smartlipo laser liposuction and other state-of-the-art body sculpting procedures.
With focus on patient safety and comfort, they are dedicated to providing customized treatments to meet individual goals.
The use of local anesthesia for most cosmetic procedures sets us apart from other plastic surgery practices.
With our plastic surgeons, you will be totally at ease and cared for at every step.
They provide unique plastic surgery solutions that will make you feel better about yourself.
Both surgeons remain academically active, contributing peer-reviewed articles and books to plastic surgery literature.
They have to their credit the largest published series of Smartlipo cases. Read our peer-reviewed journal article – the largest published series of cases in peer reviewed journals analyzing safety and efficacy.
Drs Theodorou and Chia of Park Avenue Smart Lipo™, one of NYC's premier aesthetic plastic surgery practices, are proud to announce the publication of their new textbook – "Emerging Technologies in Face and Body Contouring", which details the latest, cutting edge techniques and technologies for face and body contouring.
Theodorou SJ, Chia CT Smart Lipo Triplex 1440. One thousand cases: Analyzing Safety and Efficacy, 2017 In press.
Dr. Theodorou and Dr. Chia are the only plastic surgeons in NYC who are certified by Cynosure to teach and train* other plastic surgeons on Smartlipo.
They are also the only plastic surgeons selected to be involved in the research and development of the newest Smartlipo Triplex (1440) wavelength by Cynosure.
In addition to specializing in SmartLipo, our surgeons have also helped establish new technologies. As an experienced plastic surgeon in New York, Dr. Theodorou worked with another expert to develop EmbraceRF, an innovative radiofrequency-assisted facial rejuvenation treatment that combines InMode's FaceTite and Morpheus8. Dr. Spero Theodorou is also Chief Medical Officer of InMode Ltd. Dr. Theodorou and Dr. Chia also invented the Scarless Arm Lift and Brazilian Butt Lift under Local Anesthesia (BBLULA).
* Physician training only entails observation of the two experts operating.