The 2021 Aesthetic Plastic Surgery Statistics released by the Aesthetic Society highlights that the surgical procedures increased 54% and non-surgical procedures were up by 44% in 2021. Based on the aggregate data from all 294 participating plastic surgery practices across the U.S., the report also finds that body procedures increased more than any other section (+ 63% vs. 2020), led by jumps in liposuction procedures (+66%) and abdominoplasties (+ 49%). Women accounted for approximately 94% of all procedures. In all, 491,098 liposuction procedures were performed in 2021, followed by breast augmentation and abdominoplasty.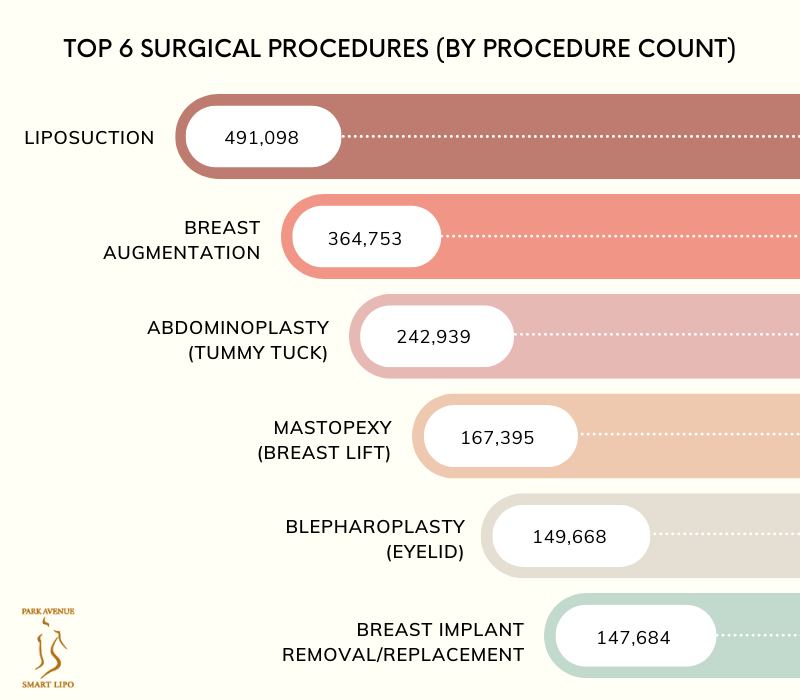 The data showed that 458,628 liposuction procedures were done in women, while 30,806 men underwent the same last year. Liposuction procedure can now be performed using minimally-invasive, FDA-approved, laser-assisted Smartlipo Triplex and other energy-assisted devices. Candidates must consider choosing an experienced Manhattan liposuction surgeon to get the best results out of the procedure.
The 2021 Aesthetic Plastic Surgery Statistics were compiled using the Aesthetic Neural Network (ANN) data. ANN connects directly to participating Aesthetic Society member plastic surgeons' practice management systems to retrieve real-time, de-identified, billing data.