Experience the Power of Precision with VASER Lipo
Want a sleek, athletic-looking body? Vaser liposuction in NYC can help you achieve your dream physique!

VASER Lipo is a revolutionary technology that effectively eliminates stubborn fat deposits unresponsive to diet and exercise from different body areas and shapes up the body. A leading plastic surgery facility in Manhattan, New York City, Park Avenue Smart Lipo™ offers this minimally invasive cosmetic solution for men and women looking to achieve an attractive shape and an impressive appearance.
Our VASER Lipo Treatment in Manhattan, NYC
This minimally invasive procedure uses ultrasound energy to remove excess stubborn fat and tighten the skin. VASER Lipo is the ideal solution for men seeking to achieve well defined abs or a six-pack appearance and women who want a trim, streamlined physique. In addition to eliminating extra fat, the procedure provides excellent skin tightening effects. The procedure sculpts the body with minimal pain and discomfort.
Hi-Def Ultrasonic Liposuction NYC
The state-of-the-art ultrasound technology used by the VASER lipo system targets and liquefies stubborn fat, allowing them to be suctioned off without damaging the surrounding tissues. The procedure chisels the muscle structures by removing the fat around muscle groups, which highlights the underlying muscle structure and results in an athletic, toned body.
Our NYC plastic surgeons can utilize the capabilities of the Vaser lipo device to sculpt almost all areas of the body:
Our surgeons use a choice of probes, diameters, and groove patterns to eliminate both small and large volumes of fat. Whether the target tissues are soft, fibrous, or medium, the right amount of energy is utilized to treat it effectively.
The right candidate for hi def VASER lipo is a person who consistently works out at the gym, eats healthy, and maintains a healthy lifestyle. Following your surgeon's instructions is important to maintain your high definition body contouring results.
The VASER device is powerful enough to eliminate large areas of fat and gentle enough to treat more delicate areas. Treatment can take an hour or several hours, depending on the areas treated. In most cases, optimal results are visible in about three to four months.
Benefits of VASER Lipo Body Sculpting
Compared to traditional liposuction, this advanced technique for sculpting your body comes with the following benefits:
Performed under local anesthesia
Easily and effectively removes large amounts of stored fat
No harm to the surrounding organs or tissues
Improved skin retraction and minimal blood loss
Minimal scarring and bruising
Minimal pain and downtime
Even delicate areas such as the arms and neck can be effectively treated
Refines and accentuates the appearance of muscles
Stimulates collagen production, resulting in tighter skin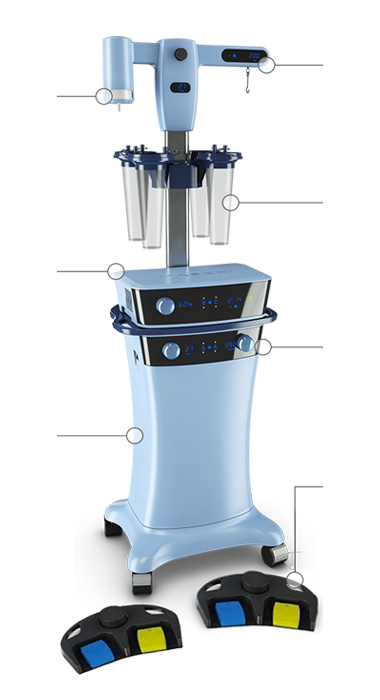 Besides allowing for effective spot treatment of stubborn fat, Vaser lipo retains the viability of the extracted tissues for use in fat transfer.
Why Choose Us?
The plastic surgeons here are specialized in liposuction procedures and perform over 1000 treatments annually. Here are some of the exclusive benefits of treatment at Park Avenue Smart Lipo™.
Customized treatment plan
Safe and effective treatment techniques