Facial procedures have gained widespread acceptance among both men and women in recent years. Clinically known as a "rhytidectomy", a facelift is an ideal way to take years off your face and achieve a more youthful, refreshed look. Though traditional facelift surgery can address various concerns in the face and neck, it involves surgery, general anesthesia and long downtime and recovery. Most people are hesitant to go under the knife and this has led to the development of various non-invasive and minimally-invasive treatments. Today, a facelift in New York City is performed using advanced techniques and involves only small or no incisions, minimal surgical trauma and scarring, short or no downtime, and quick recovery.
The advanced nonsurgical facial rejuvenation solutions available in NYC plastic surgery practices are: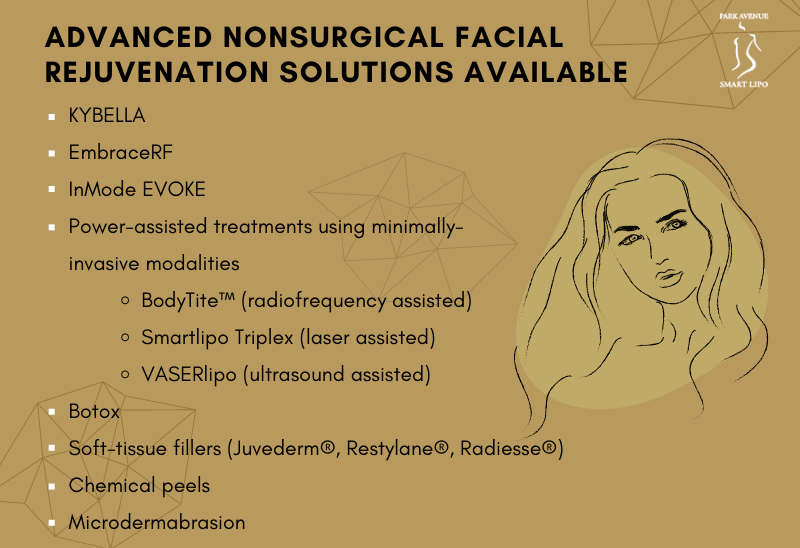 By lifting and tightening facial skin, tissues and muscles, facial rejuvenation procedures leave your skin looking firmer and fresher. When performed by a skilled plastic surgeon in Manhattan, the results can last for years.