Park Avenue Smart Lipo offers safe and effective body sculpting procedures that can help you achieve your ideal physique. We can help you get the body you've always wanted. Body sculpting at Park Avenue Smart Lipo provides many benefits for patients in New York City, including customized treatments, advanced techniques, and experienced surgeons.
Benefits of Choosing Park Avenue Smart Lipo for your Body Sculpting Needs
Here are some of the top benefits of choosing Park Avenue Smart Lipo for your body sculpting needs.
Customized Treatments
To help you achieve your ideal physique, we provide a range of body sculpting procedures, including
Smartlipo Triplex Liposuction
Breast reduction including gynecomastia treatment
Liposuction with fat transfer
Abdominal etching
Hi Def laser lipo
Advanced Techniques
Our surgeons use the latest techniques and technologies to ensure precise, natural-looking results.
Smartlipo Triplex
BodyTite
VASER Lipo
Experienced Surgeons
At Park Avenue Smart Lipo, our plastic surgeons specialize in body sculpting in NYC and will work with you to develop a customized treatment plan based on your specific needs and goals. Our surgeons are committed to patient safety and satisfaction, and will work with you every step of the way to ensure a smooth and successful procedure.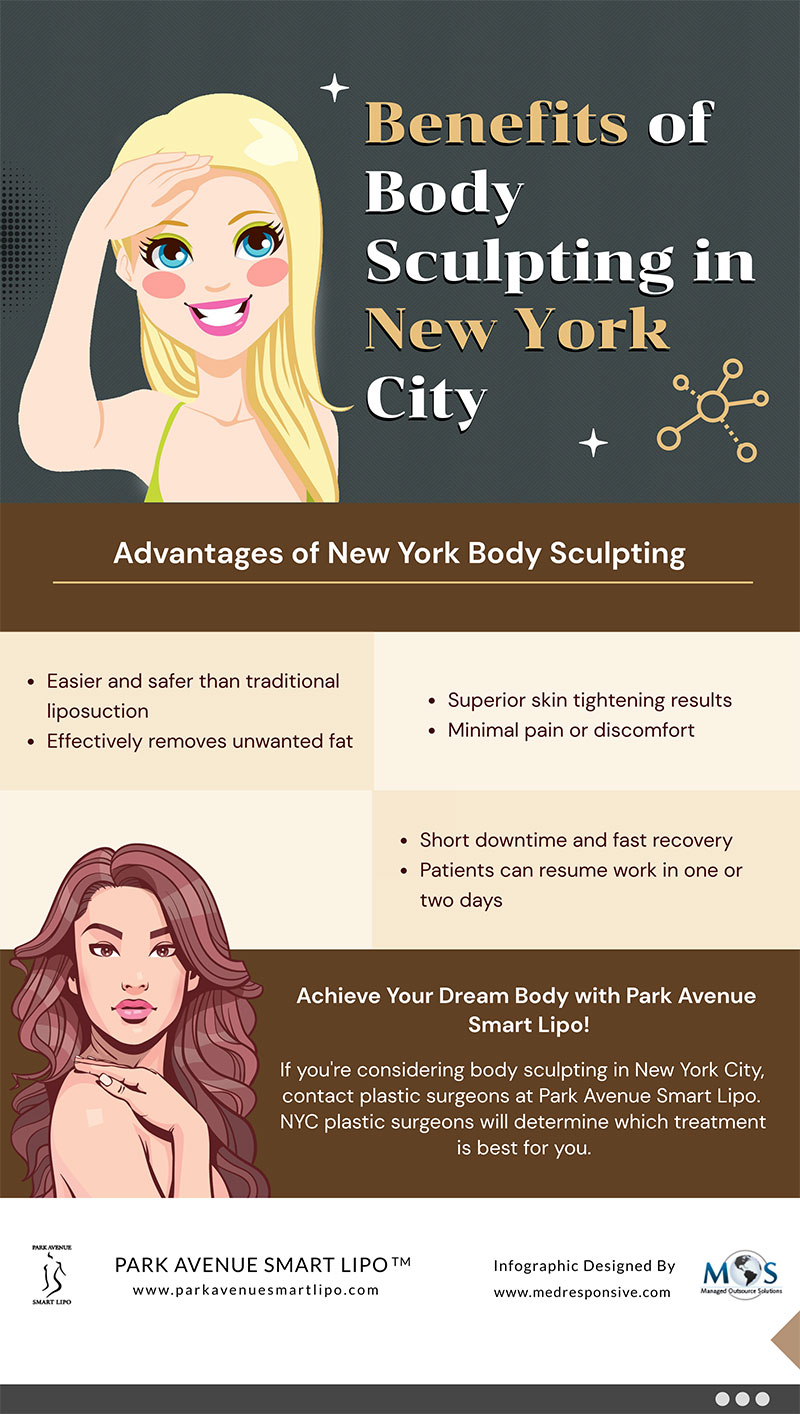 Unlock Your Best Self with Body Sculpting: Discover the Amazing Benefits Today!
Call: 1-888-869-2762.