Be More Confident with Body Sculpting in NYC
Tired of trying diets and workouts to get that slim, toned body you always wanted?
There is an effective solution — body sculpting in New York City!
Our New York City body sculpting procedure is a great option to address stubborn pockets of fat in areas such as the abdomen, hips, thighs, and upper arms and achieve a trimmer, toned physique. A full service plastic surgery practice in Manhattan, New York City, Park Avenue Smart Lipo™ provides minimally-invasive laser body sculpting procedures to help men and women improve their overall appearance. With us, you benefit from cutting-edge liposculpture technology and the services of reliable, plastic surgeons.
Our plastic surgeons, Dr. Spero Theodorou and Dr. Christopher T. Chia, are experts in performing minimally invasive and noninvasive body contouring treatments.  They have extensive experience in using the FDA-approved laser-assisted Smartlipo Triplex modality to address fat in almost every area – the face, neck, breasts, abdomen, flanks, hips, and thighs.
Our skilled plastic surgeons offer a variety of body sculpting treatments to help men and women achieve the healthy, attractive, and toned appearance that you desire. Whether you are looking to achieve a more pleasing, attractive shape or just a subtle change, our experts will provide customized solutions. We are confident that our expertise and our advanced technologies can help you achieve your goals.
Call 1888-8-NYCSMARTLIPO to schedule your appointment to discuss your upper and lower body sculpting goals with our surgeon.
Safe and Effective Laser Body Sculpting
SmartLipo Triplex is a unique device that comes with a triple-laser enabled cannula that delivers thermal energy to melt unwanted fat so that it can be easily removed. It also coagulates the tissues, encourages collagen production and tightens the skin. Its intelligent delivery systems constantly monitor and regulate the skin's temperature to maintain safe levels of treatment.
See Real Results Achieved by Liposuction Patients
Liposuction with fat transfer – The fat that is removed through liposuction is processed and purified, and injected into areas that need more volume (such as the breasts or buttocks).
All procedures are performed at our AAAASF-accredited practice in NYC. Our surgeons will evaluate your anatomical considerations and combine advanced cosmetic surgery techniques and technology to provide the best results. They will thoroughly discuss all aspects of the procedure at the consultation so that you can take an informed decision.
Advantages of Laser Body Contouring
Easier and safer than traditional liposuction
Effectively removes unwanted fat
Superior skin tightening results
Quite effective for superficial as well as deep fat
Minimal painful or discomfort
Short downtime and fast recovery
Patients can resume work in one or two days
As a Cynosure-certified training center, we train other physicians to perform Smartlipo liposuction procedures. Schedule your consultation with our NYC plastic surgeons to determine which treatment is best for you.
For more details about body sculpting in New York City, NYC, call 1-888-869-2762 or send an e-mail to info@parkavenuesmartlipo.com.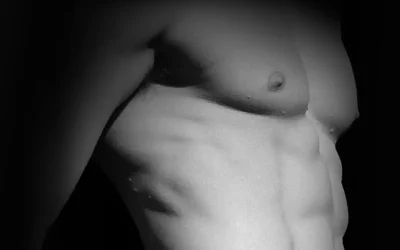 Achieving sculpted and masculine abdominal contours is a common aspiration for many men. While diet and exercise play a vital role in bringing about a physical transformation, there are instances...