Dr. Christopher T. Chia, Surgical Director of Park Avenue Smart Lipo™, a certified Smartlipo training facility in New York City, will address the prestigious Plastic Surgery The Meeting (PSTM) 2021. This year's meeting is being held at the Georgia World Congress Center, Atlanta, Georgia, USA, from October 29 to November 1, 2021.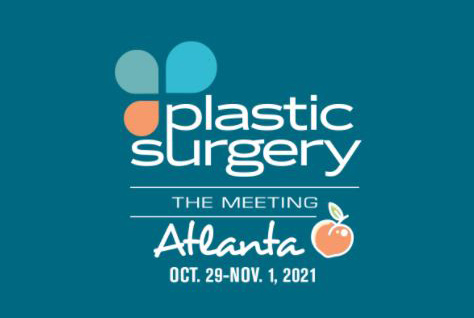 Source.
Organized by the American Society of Plastic Surgeons (ASPS), PSTM brings together the best and the brightest surgeons in the specialty from various countries across the globe, allowing them to share their expertise with their colleagues. PSTM is the premier educational and networking event of the year, for both domestic and international plastic surgeons, trainees and other allied health professionals who are interested in expanding their knowledge and skill into practice, and improving patient care and outcomes. This prestigious annual event has provided generations of aesthetic and reconstructive plastic surgeons the education they need to grow all aspects of their surgical career and practice.
Dr Chia will speak on the subject "Minimally Invasive Facial Aesthetics Alternatives" on Sunday, October 31 from 1:30-3:00 P.M. EDT. The session will cover ancillary techniques and new approaches in Facial Aesthetics. Ancillary techniques not only commonly accompany traditional facelift surgery but often replace it. In addition, new approaches allow surgery to be performed readily under local anesthesia. A number of these procedures will be described by Dr. Chia during this session.
The session will allow participants to:
Become familiar with the use of sublingual sufentanil (used to relieve pain severe enough to require opioid treatment) and local anesthesia
Identify novel techniques to optimize long-term soft tissue volume correction
Identify when and how to perform isolated neck procedures
Dr. Christopher Chia is currently the Surgical Director of Park Avenue Smart Lipo™, a certified Smartlipo training facility in New York City and the most experienced practice in Smartlipo, where other physicians come to learn the technique. He is a double board-certified plastic surgeon who completed his undergraduate degree from Georgetown University and then obtained his Medical Degree from the Georgetown University School of Medicine. Board-certified by both the American Board of Plastic Surgery and the American Board of Surgery, Dr. Chia is a leading aesthetic plastic surgeon in Manhattan, New York City. He is also a member of the American Society of Plastic Surgeons, the Medical Society of the State of New York and a teaching Faculty at ASAPS (American Society of Aesthetic Plastic Surgery) and MEETH (Manhattan Eye, Ear and Throat Hospital) where he teaches the latest techniques in plastic and cosmetic surgery to plastic surgeons.
As a lipo specialist, Dr. Chia takes great pride in providing personalized care targeted at meeting the individual needs of patients. He is a teaching faculty for ASAPS (American Society of Aesthetic Plastic Surgery) and continues to participate in conferences. He actively trains other physicians in Smartlipo – the new liposuction procedure using lasers. He believes laser-assisted liposuction is at the leading edge of surgical technology and ensures patients many advantages such as excess fat removal and skin enhancement with minimal scarring and downtime while avoiding traditional anesthesia. He is among the top Smartlipo practitioners who have carried out the maximum number of Smartlipo procedures in New York City.
He has published numerous articles pertaining to current issues in plastic surgery. Along with Dr. Spero Theodorou, the founder and Surgical Director of Park Avenue Smart Lipo, Dr Chia co-authored "1,000 Consecutive Cases of Laser-Assisted Liposuction and Suction-Assisted Lipectomy Managed with Local Anesthesia" which was published in Aesthetic Plastic Surgery. Thieme Publishing, Inc has selected Dr. Chia to write the first authoritative plastic surgery textbook on body contouring and technology – "Emerging Technologies in Body Contouring". Dr. Chia is also the Section Editor for the Emerging Technologies section for the prestigious Aesthetic Plastic Surgery Journal.