Looking for an effective way to get rid of stubborn fat and tighten loose skin when rigorous diets and hours in the gym have failed? Consider getting hi def liposuction in New York City, an advanced, cutting-edge cosmetic surgical procedure that removes fat precisely and highlights the body's natural musculature and shape. Performed using the Smartlipo Triplex workstation, the procedure can help you attain your body sculpting goals safely, comfortably, and quickly.
Regardless of the complexity of the procedure, you need to prepare your body and mind for hi def liposuction. Here are some tips to do so:
Hi –Def Liposuction Preparation Tips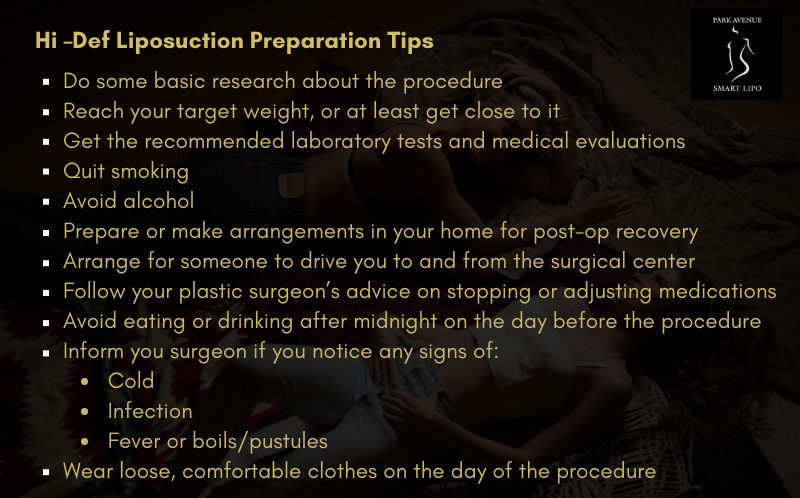 An experienced liposuction surgeon in Manhattan will evaluate your anatomical considerations and other factors, and provide you with a detailed overview of the procedure at the consultation, including a reasonable estimate of the operating time and how to prepare for the treatment. Any kind of cosmetic surgery comes with its own risks and the body requires time to recover (which varies for each individual), and hi def liposuction is not an exception.
Understand the downtime that would be involved, make your plans accordingly, and take steps to ensure proper after-care. Keep in mind that following your plastic surgeon's pre- and post-op instructions correctly is very important for smooth recovery and optimal outcomes.