Performed using laser technology, Smartlipo liposuction liquefies excess fat in targeted areas of the body so that it can be easily removed. This minimally-invasive procedure allows men and women to achieve their body sculpting goals with minimal surgical trauma. Though laser liposuction in NYC is minimally-invasive, recovery differs among individuals. A proactive approach and adherence to your surgeon's instructions can help quick, smooth recovery.
Tips to Speed Up Recovery After Smartlipo Laser Liposuction Treatment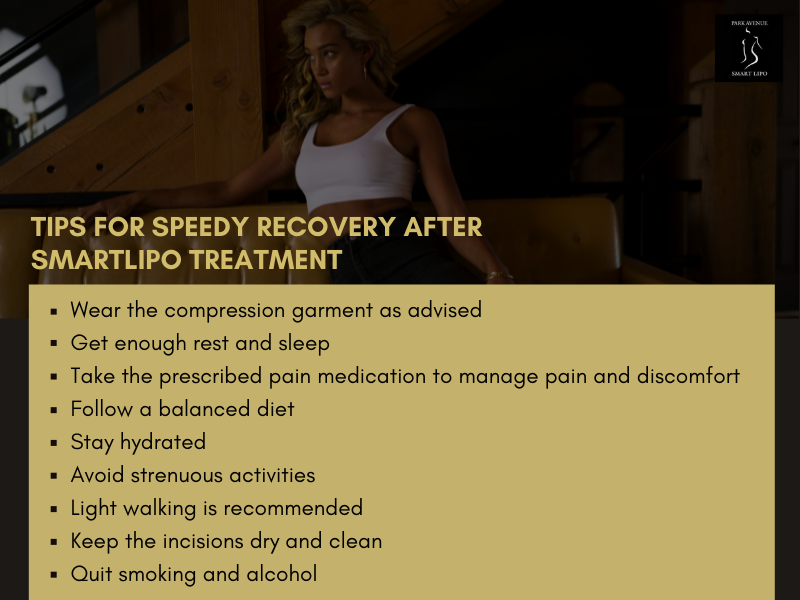 Contact your plastic surgeon immediately if you notice any sign of infection. If you are considering laser liposuction in NYC, choose an AAAASF-accredited plastic surgery facility that has plastic surgeons who are experienced in performing Smartlipo procedures. The plastic surgeon's experience and skill are critical for optimal results as well as to reduce risk of complications and speed recovery.
Achieve your body contouring goals with Smartlipo laser liposuction.
Call: 212-265-2724 | 1-888-869-2762 to learn about our customized treatments.