One of the most sought-after cosmetic treatments, hi def liposuction in New York is an advanced body sculpting technique that provides men with a six-pack abs and ripped chest, and women with a sleek, trimmer abdomen and waistline. Spending hours in the gym and following rigorous diet programs to achieve a chiseled, athletic-looking body may not produce the desired results. In such cases, this procedure could be an ideal option. Hi def liposuction involves precise removal of both superficial and deep fat surrounding the muscle groups to enhance the visibility of the underlying musculature. Reliable NYC plastic surgery facilities use the FDA-approved, minimally-invasive Smartlipo Triplex liposuction device to perform the procedure under local anesthesia. This innovative workstation allows precise contouring for attractive results.
Though the procedure is minimally-invasive, not everyone is an ideal candidate for hi def liposuction in New York.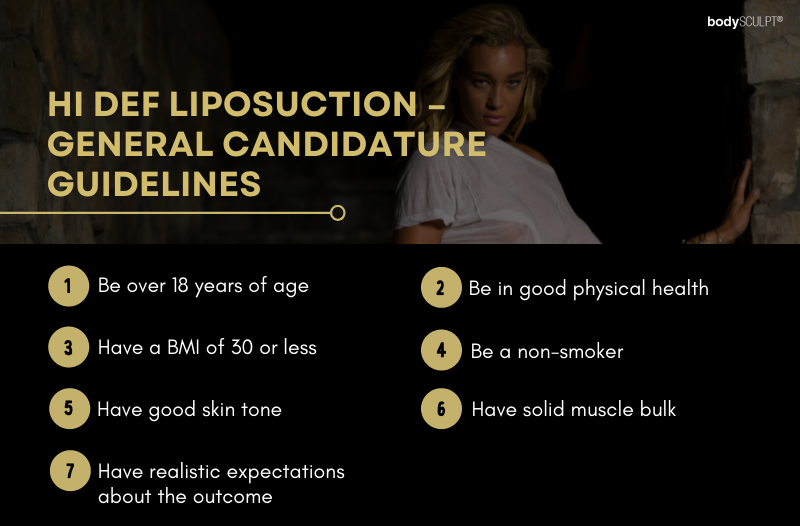 Keep in mind that hi def liposuction in New York City is not intended for significant weight loss, or for people with large amounts of abdominal fat as it could result in an unnatural appearance. To undergo this procedure, choose an AAAASF-accredited plastic surgery facility that provides the service of plastic surgeons who are experts in this procedure. A reliable surgeon will evaluate your concerns and provide customized treatment to achieve your aesthetic goals.