Spring is here at last! As you enjoy the delights of the season, it's time to plan getting your beach-ready body for the summer. Shedding that stubborn fat with laser liposuction in Manhattan, NYC along with a few pounds can help you get in shape for the bikini season.
Spring is the right time to have liposuction treatment and put your best face and body forward when the warm weather arrives. Laser liposuction is a minimally-invasive procedure that removes stubborn fat safely and effectively with little downtime and fast recovery. The treatment can remove excess fat from various areas of the body and tighten the skin. Getting laser liposuction treatment in spring will give you time to rest and recover properly before summer.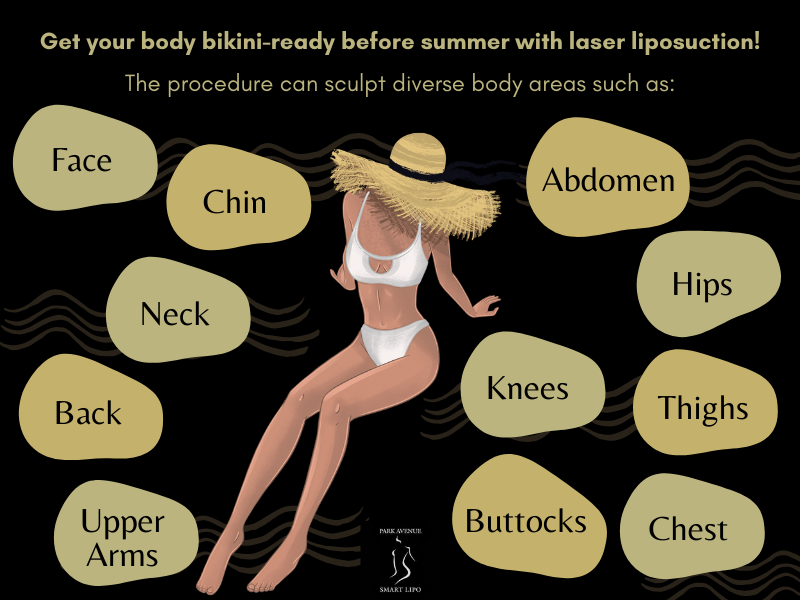 Laser liposuction benefits
Short treatment session
Minimal bleeding, bruising, and swelling
Minimal scarring
Fast recovery
Performed under local anesthesia, Smartlipo laser liposuction comes with high-definition body sculpting capabilities. Good candidates for the treatment are healthy and not significantly overweight. For the best results, schedule your consultation with an experienced Manhattan liposuction surgeon.