Liposuction procedures are gaining popularity all over the world, especially with many body contouring devices available now. The BAAPS (British Association of Aesthetic Plastic Surgeons) had earlier revealed that liposuction is a heavily requested treatment on a global level. Now HSE (Health Service Executive) that provides health and personal social service for everyone living in Ireland has indicated that over €2.5m has been spent on providing liposuction procedures in public hospitals in Ireland in the last five years.
Here are some interesting facts.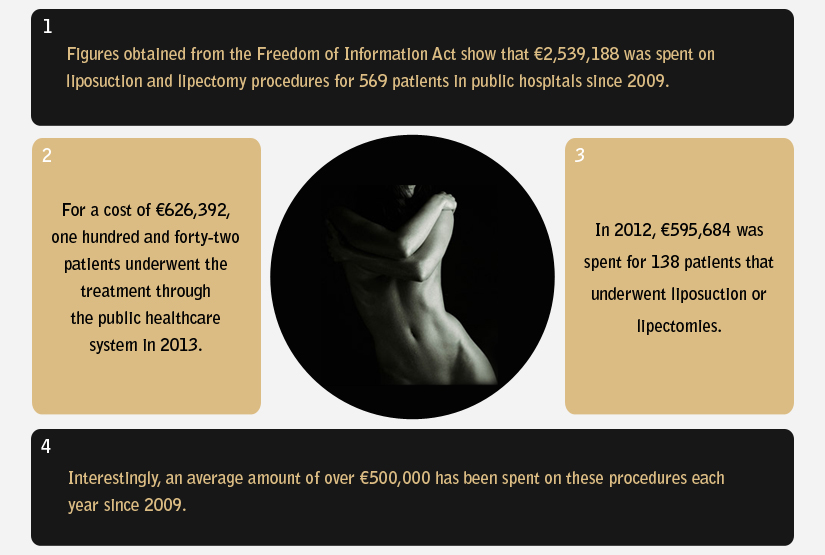 According to the HSE, it is not possible to determine how much of this was funded via private health insurance, medical card scheme, or procedures funded in another way. It is also impossible to say from the statistics whether the procedures were carried out for purely cosmetic reasons or therapeutic reasons. The HSE does fund reconstructive surgery aimed at correcting disfigurement or restoring function. Always this type of surgery is performed on the basis of the clinical diagnosis made by a medical consultant. The HSE website also provides some relevant information on liposuction to help individuals planning for a procedure.
Despite the fact that it might cost a little bit compared to other body contouring options, the end results are very impressive and this persuades people to go for it. Superior techniques such as laser liposuction using SmartLipo Triplex blends safety with efficiency, and a reliable plastic surgeon focuses on providing personalized solutions.