Enhance Your Masculinity with Abdominal Etching in Manhattan
Achieving that lean muscular appearance, impressive waist contour, and six-pack abs is not a difficult proposition anymore. Just diet and exercise may be enough for some candidates to achieve a lean, masculine physique. Abdominal etching is a safe and effective procedure for men striving to achieve a truly masculine look. Park Avenue Smart Lipo™, a leading plastic surgery facility in Manhattan, provides this innovative procedure to improve the definition of your abdominal muscles.
Our surgeons – Dr. Spero Theodorou and Dr. Christopher Chia, leading plastic surgeons in NYC, are specialized in performing ab etching.
To schedule a consultation, call our office at 1888-8-NYCSMARTLIPO or send an email to info@parkavenuesmartlipo.com.
Abdominal Laser Etching for that Enviable Sculpted Look
Ab etching is a good option for those who exercise and those who do not, and have not been able to develop six-pack abs. It can be provided along with other plastic surgery procedures or as a standalone procedure.
We use the high definition laser lipolysis workstation – Smartlipo Triplex to perform this procedure. Introduced by Cynosure,
Smartlipo Triplex
features three powerful laser wavelengths – 1440, 1064 and 1320 nm. Small incisions will be made to insert the small cannula of the device. Using these three wavelengths with unique patented MultiPlex technology, Smartlipo Triplex gives you the desired degree of etching.
Removes excess fat deposits and tightens the abdominal muscles
Fat is selectively removed and the abdomen sculpted so that the underlying abdominal muscles are better defined
We perform the procedure in our AAAASF-accredited plastic surgery center in Manhattan, New York City as an outpatient procedure. Only local anesthesia is required in this case, thus reducing the risk of post-operative complications. The plastic surgeon may recommend the use of a compression garment to ensure proper healing.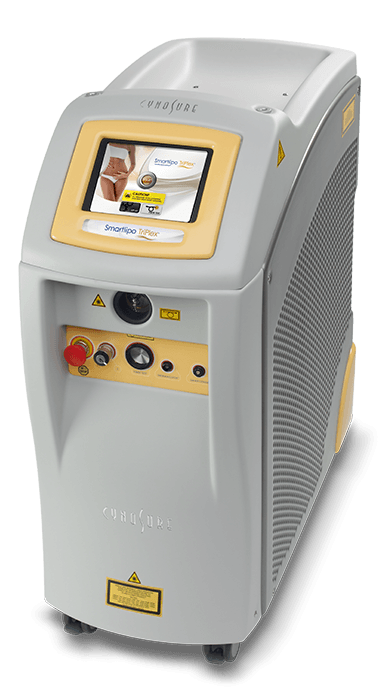 The right candidate for abdominal etching is a person over 18 years of age, in good health without any serious medical issues, and has small pockets of stubborn fat in the abdominal area. He/she must be within their ideal weight and should have realistic expectations about the outcome of the procedure.
Exceptional Treatment Benefits
Abdominal laser etching done using Smartlipo Triplex brings many benefits in terms of efficiency, safety, and comfort.
As an acclaimed training center for Cynosure in Manhattan, we train other physicians to perform Smartlipo procedures. We perform more than 1000 procedures a year. If you have any questions regarding our abdominal etching procedure and Smartlipo Triplex, contact us today. We offer virtual consultation for your convenience.