Aging, heredity, weight gain, and environmental and lifestyle factors are the key reasons for a double chin. Fat accumulation under the chin and jowls is difficult to resolve with diet and exercise. Double chin liposuction in NYC is the effective option to address this common aesthetic concern. Leading plastic surgery practices in NYC provide double chin liposuction using the Smartlipo, a minimally-invasive laser-assisted technique. The double chin laser liposuction procedure eliminates excess chin fat and helps men and women achieve a refined jawline and toned facial appearance.
Though the procedure is minimally invasive, double chin laser liposuction may involve minimal bruising and swelling. Following your plastic surgeon's instructions diligently can smooth your double chin liposuction recovery and ease the healing process.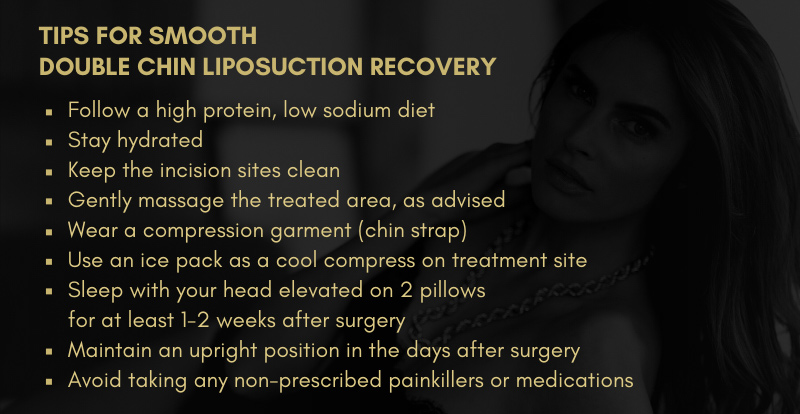 The pace of healing varies from person to person. Keeping your follow-up appointments with your surgeon is important to ensure that your recovery is progressing smoothly. Contact your surgeon immediately if you notice any signs of infection. Taking extra care and following the surgeon's instructions diligently will help speed up the recovery process. The final outcomes of double chin laser liposuction usually appear three to four months.
If you are considering double chin liposuction in NYC, choose an AAAASF-accredited plastic surgery practice that provides the services of plastic surgeons who are experts in the procedure.