Getting rid of stubborn fat and achieving your ideal shape is now possible with minimally- invasive laser liposuction in NYC. The procedure helps you attain a trimmer, well-defined physique without having to go under the knife.
For long-lasting results, it is important to stick and follow the recovery instructions provided by your liposuction surgeon. Even though Smartlipo treatment involves only small incisions, proper care is essential for smooth recovery and the best results. Most patients take just two weeks to recover and get back to their daily routine. The recovery phase after the procedure varies from patient to patient as physiological parameters are not same for everyone.
Tips for faster recovery after laser liposuction NYC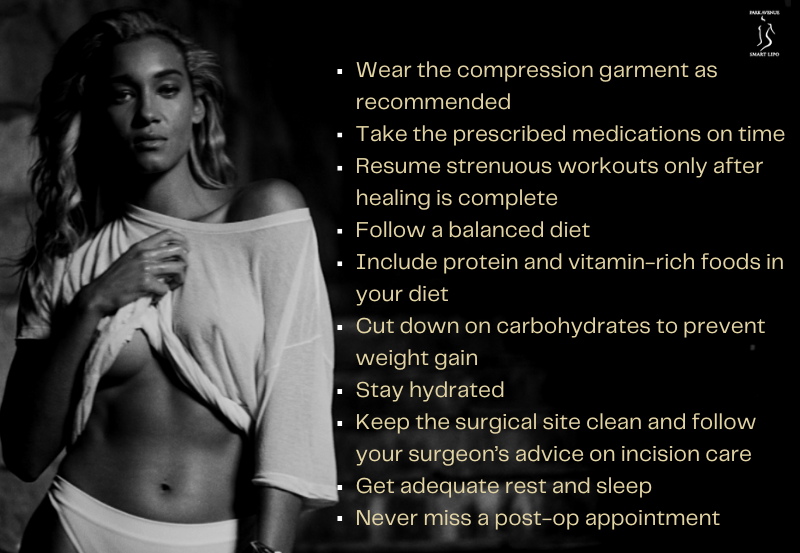 Strictly following your surgeon's instructions can help with faster and smoother recovery. Skilled plastic surgeons in Manhattan with proven experience in treating thousands of patients constantly strive to provide safe treatment and customized solutions. While choosing a laser lipo surgeon, make sure to check out the before and after photos of patients who underwent the procedure earlier.